About Us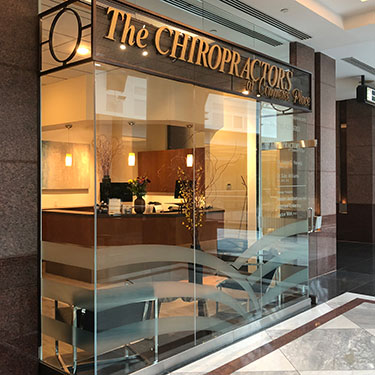 The Chiropractors at Commerce Place has been proudly serving Edmonton and surrounding areas for nearly two decades. Located in the epicenter of downtown, we are easy to find and convenient to reach. Patient-driven and doctor-supported since the very beginning, we are committed to respecting each individual patient and helping them heal in a relaxed environment.
Our Philosophy
We understand that the hustle and bustle of daily living leaves little to no room for disruption. For this reason, we aim to provide our patients with effective, efficient care. We want to do as much as we can for you in the small amount of time you have. No matter your condition, we are here to listen to your concerns, address your needs, and get you out the door and back to your day.
Patient Community
We have a heart for our community. The working professionals, including lawyers and accountants, and residents of Edmonton, including families, recreational athletes, and those who have suffered a motor vehicle injury, all have a place in our practice.
Even those who are not currently experiencing any obvious symptoms can benefit from chiropractic care.
Come see us today – you might be surprised by how good you feel afterward!
We Are Here for You
Your health is your choice. If you want symptom relief, we are glad to help. If you are looking to maintain your health, we are on board. We will never pressure you to pursue ongoing care, but if you choose, it is always offered! Regardless of your desired plan of care, The Chiropractors at Commerce Place is here for you.
We are here to work with you to address injuries, be more productive in the workplace, gain strength, and more. Take advantage of natural health care today! Contact us for more information about how to get started.
MEET THE TEAM »
---
About The Chiropractors at Commerce Place | (780) 423-6003