Taylor Peters, R.M.T.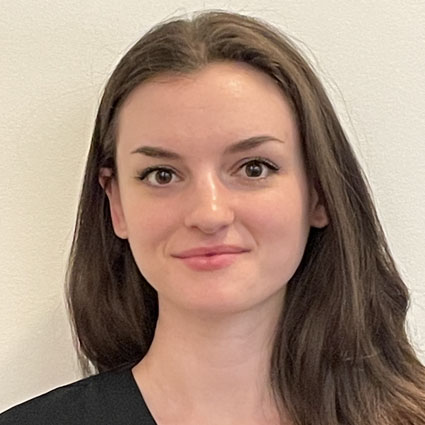 Born and raised in the beautiful Niagara Falls region of Southern Ontario, Taylor moved to Edmonton after studying and completing her Massage Therapy program. She has always been passionate about health and caring for others and believes in a realistic approach to wellness by establishing and encouraging achievable outcomes and goals. She has experience treating a variety of different populations as well as symptom presentations and believes in transparency when it comes to your healthcare.
Functional Treatment Plan
As a massage therapist at The Chiropractors at Commerce Place, Taylor will work with you to create a functional treatment plan, utilizing deep tissue and Swedish massage techniques, as well as a homecare and stretching plan. Taylor is very passionate about your health and enjoys promoting your optimal wellness by emphasizing the relationship between muscles, joints, mobility, and posture. You can be assured Taylor will always listen to identify your areas of concern and determine what works best for you and your heath.
Contact us today to book an appointment with Taylor to speak with her about your goals and to answer any of your questions about massage therapy.
---
Taylor Peters, Massage Therapist | (780) 423-6003